What is about that?
My target is, to give all Callenius family members the chance to connect together. To explore the family relationships and to get in contact to the Callenius Family.

In the meantime I have already some contacts. In Germany as well as in USA and Argentina. Everybody is welcomed to get in contact to me. You can find me also at Facebook or Linkedin.

The family members, named Callenius
The number of people named Callenius is quite limited. I have created a map,where you can see the actual living Callenius Family members. So it is basically the Callenius Family map.

Germany:
In Germany the Family members are spreaded all over the country.





USA:
Concentrated in Florida, Texas, Midwest (Minnessota, Nebraska, North Dakota and Iowa) and Louisiana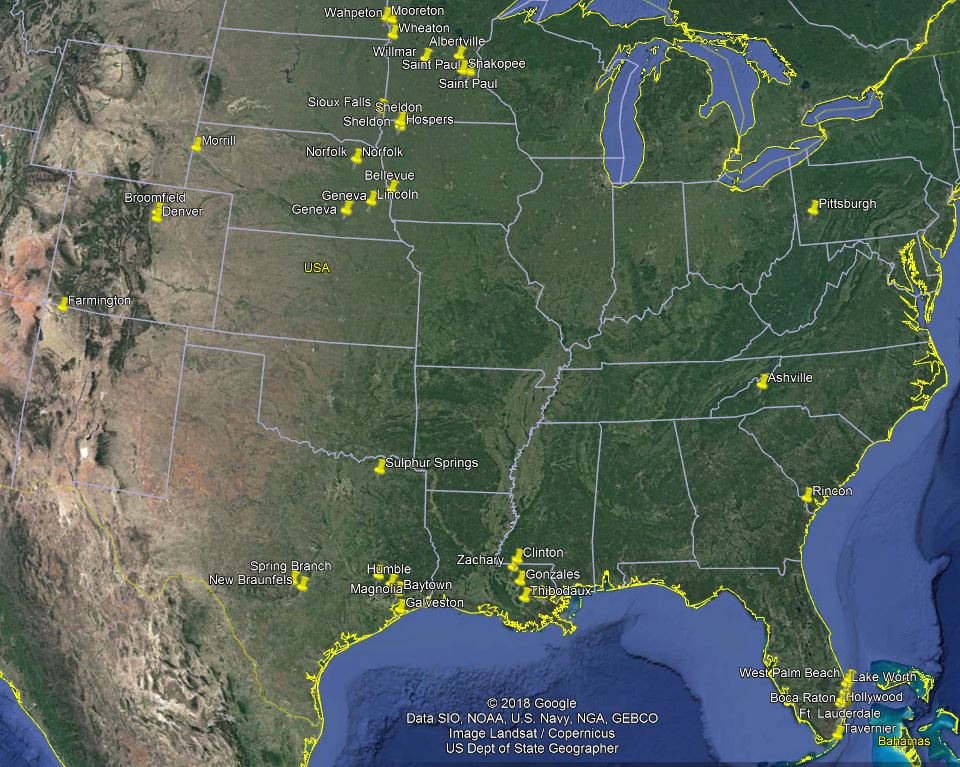 Argentina:
Concentrated around Buenos Aires and some single cities.