Sometimes I am also travelling - but not very far - and people "book" me and I am going to show, how baskets are made. I have always material with me to show and children are always allowed to do something small, if they like. This looks then like that: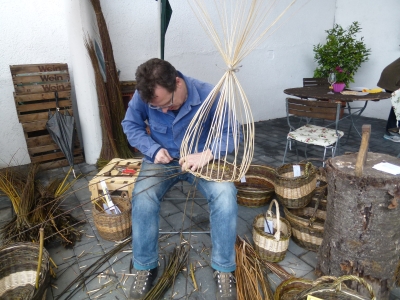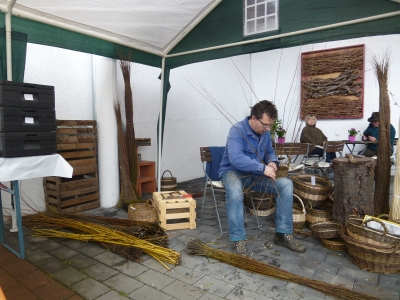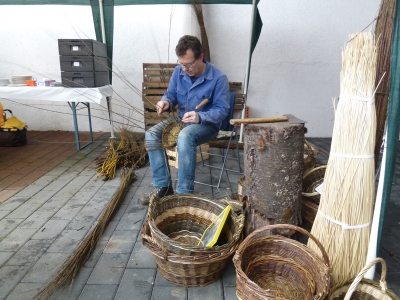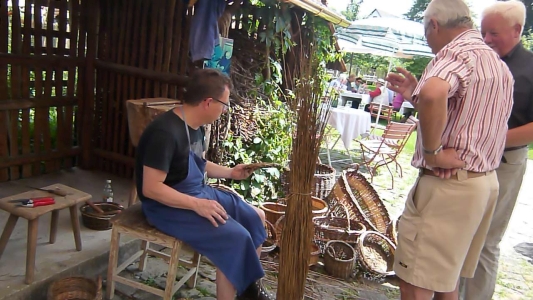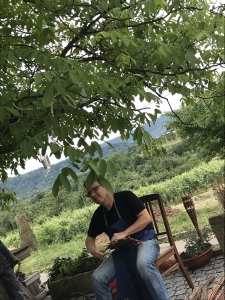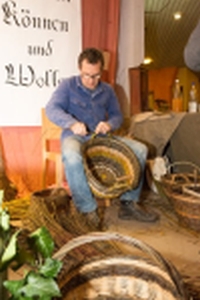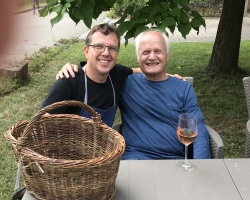 My grandfather told me often, that he was travelling by train with the fruits in the baskets to Stuttgart market for selling. You cannot really imagine this today. But then I saw a historical picture in the newspaper of the market place in Stuttgart. This gives an impression, how many baskets were in use those days: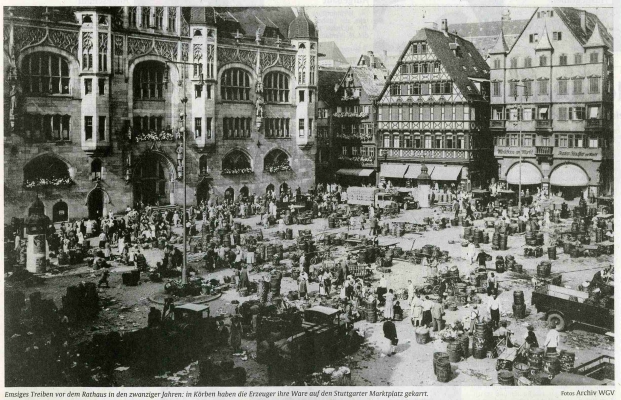 Source: Stuttgarter Zeitung, 20.08.2004
The material
As already told, I am getting the brown willows mostly from Beutelsbach resp. Endersbach. The yellow ones, which I need for the bottom and the inner part of the handles, I am getting from many friends in the closer region. The white ones are skinned and I am buying them via internet. It is French material. In theory I know, how to remove the skin and I have done this, but very rarely. But it is very, very time consuming. I cannot remember even my grandfather has made it ever. He was buying the white willows from Bavaria (Widen in der Oberpfalz).
In the meanwhile I started to grew widdows on an own ground. But it will take some years until I will get a significant amount of material in a good quality.